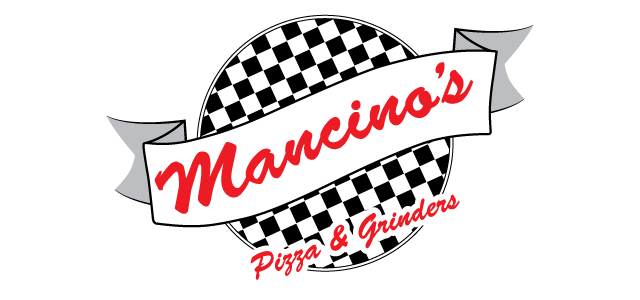 Mancino's Pizza & Grinders
A family restaurant located in Saline, MI, we are "Family-owned" serving fresh grinders, pizza, pasta, and salads. We serve great food priced for family budgets. Whether it's one of our homemade grinders, calzones, salads, or pizza there is sure to be something for everyone in your family. Our location normally seats up to 70 people.
Mancino's Italian bread and pizza dough are both made from scratch every day. Our baking process may cost a little more and take more time, but the freshness and flavor make the real difference in all of Mancino's award-winning products.
Our 16″ extra-large pizza with toppings edge-to-edge is over 30% bigger than large pizza sold by others. We offer more generous portions of fresh toppings on our scratch-made dough. You'll love it!!!
Mancino's grinders are a must-try. Our "foot-long" grinders are 16″. Fortunately, we're better at cooking than math. A grinder is an oversized sandwich with a choice of meats, fresh vegetables, and our specially-blended cheese that is oven-baked. With more than 25 great grinders you are sure to find more than one to call your favorite!
The term "grinder" can be traced back to the East coast where, during World War I, Italian immigrants set up sandwich shops close to the shipyards. Their freshly-baked Italian rolls were filled with generous amounts of meats and cheese, baked then garnished with lettuce and tomato. These super-sized sandwiches were a favorite of the hard-working men who ground off riverts on the metal warships. The friendly shop owners referred to these men as grinders. The ever-popular sandwiches also came to be known as GRINDERS.